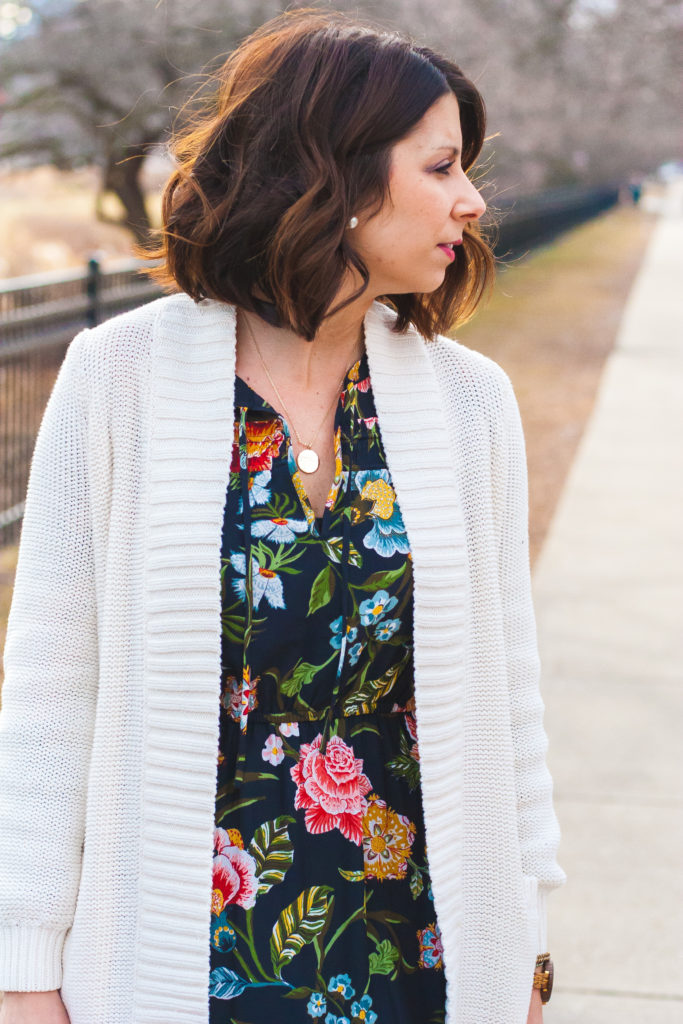 Outfit Details: Sweater | Dress |  Necklace | Sunglasses | Watch | Boots (mine are sold out, but I've linked a similar pair)
It's officially February. Can you feel the love in the air with Valentine's Day being right around the corner!  Are you looking for gifts ideas?  Maybe you need a gift for that special person in your life or maybe you just want to give yourself a gift (there is nothing wrong with that either).  Why not give the gift of time this year with a modern timepiece that is a unique minimalist watch?  To help you out, I've partnered with my friends at JORD for a timely giveway where everyone will be a winner.  Consider it my Valentine's Day gift to you!
Watches have always been a part of my life.  I received my first "real" watch for my eighth grade graduation from my grandparents.  It was a timeless piece that I still own and treasure. Since then, I've always selected safe, classic watches that fit my style.  I use the word safe because they have all been silver or gold metal with a square face, a very basic style.  My watch has always been a key piece in my life for a long time now.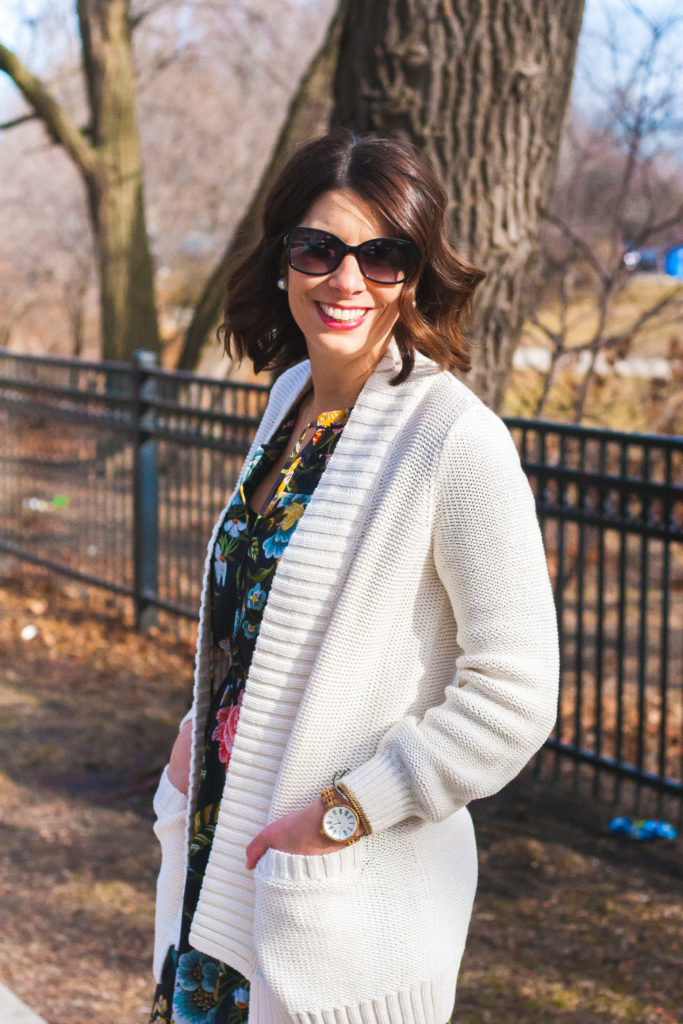 When I discovered JORD watches I was truly intrigued that the watch was made from natural wood.  I also found the brand itself to be pretty interesting as well.  They value sustainability, efficiency and experiential living.  They make their watches for people who have somewhere to go, not somewhere to be.  That screams me, I always have somewhere to go!  While this watch was technically outside my "safe" box, I found it to be both cool and still classic looking.  It is truly a unique minimalist watch for women.  
I'm wearing the Cassia Watch. It is a classic style that stands out with the natural wood bracelet and light-colored face.  The face of the watch is simple, just large roman numerals perfectly placed on the circular face.  There are gold details strategically placed on the watch as well, that beautifully blend in with the natural wood .  The watch is very lightweight, and it's almost as if you're not even wearing it.  I love the fact that this unique minimalist watch is feminine yet still bold and strong…just like wood.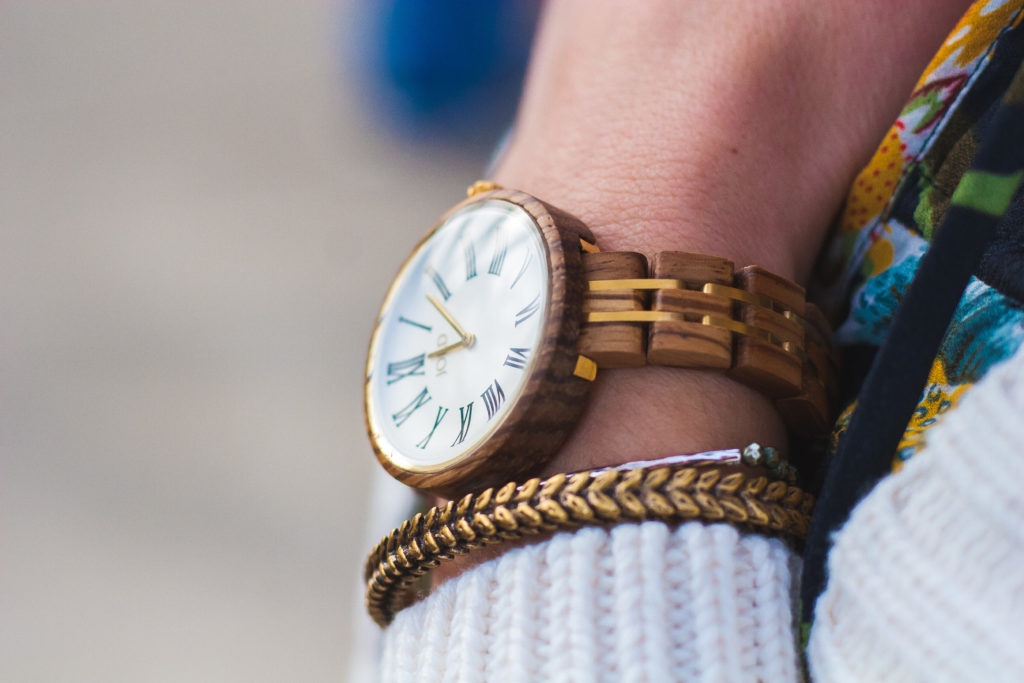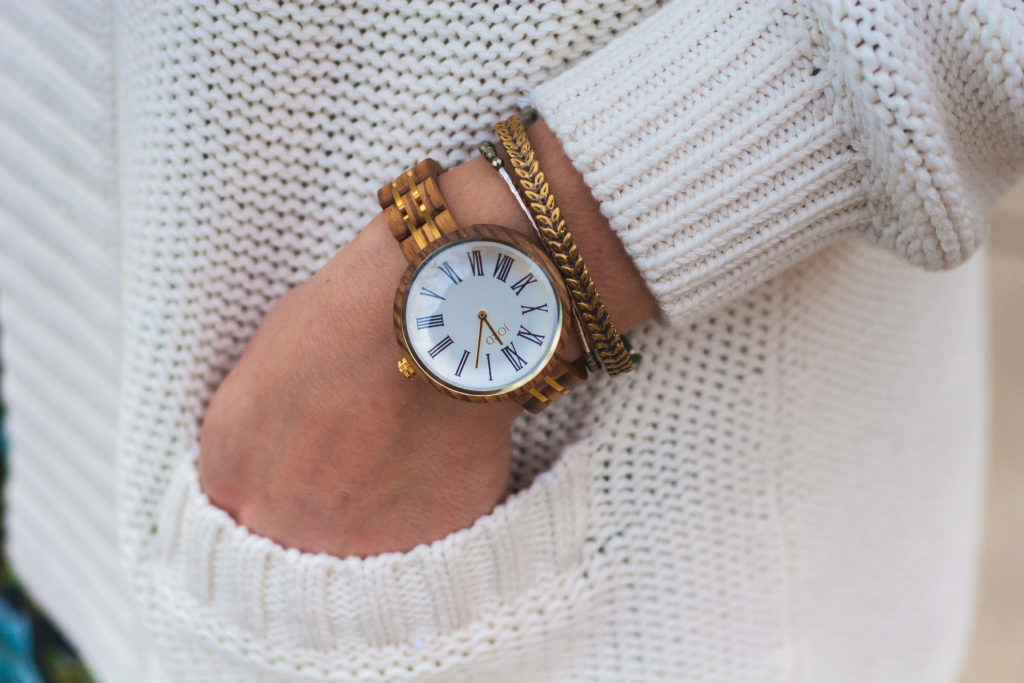 And let's talk about the packaging, because I love good packaging! At Christmas and on my birthday, I actually pay as much attention to the packaging as the gift itself!  The JORD watch comes in a gorgeous wooden box, with a small drawer at the bottom.  You can easily keep this box out on your dresser and store the watch in it daily.  I like to keep a few studs earring in the drawer of the box for easy access.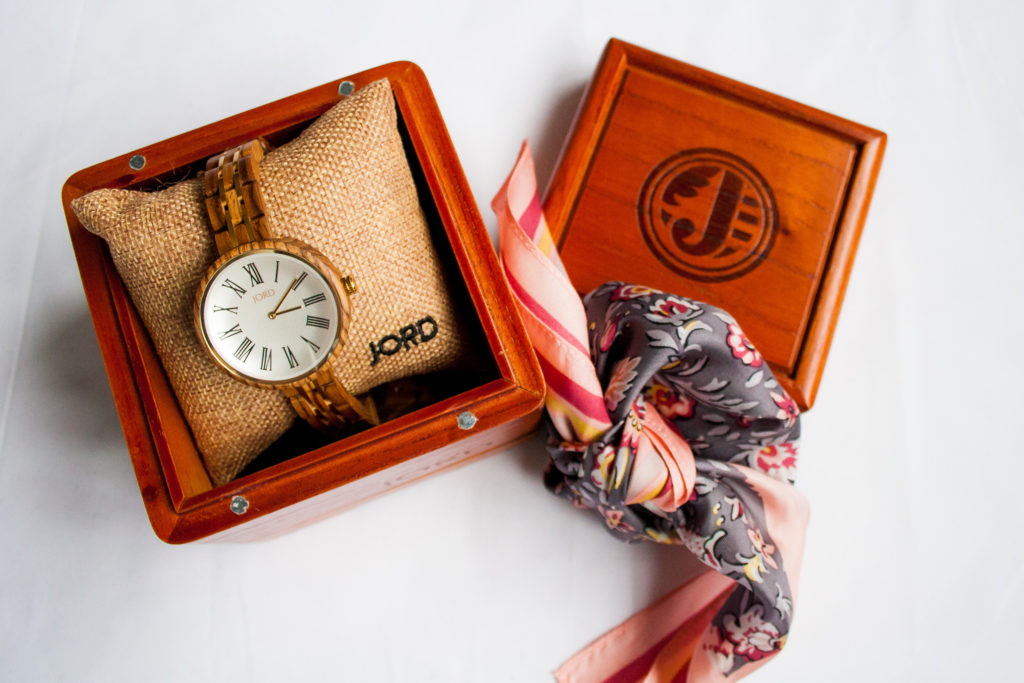 Another feature I love is that the back of the watch can be customized with an engraving. This is great for gifts as you can add a personal note or engrave a special date such as a graduation, engagement, birthday, etc. onto the watch.  Since I got the watch for myself, I decided to put a simple saying that will remind me how special every moment truly is.  I engraved 'Live Each Minute' on my watch.  It's a reminder to always live life to the fullest. We often rush through life, running to the next task or place to be without really enjoying the moment. Time is the one thing in our lives that we are unable to reacquire once it's gone. I want to experience every minute. After all, enjoying life experiences was on my 2018 list.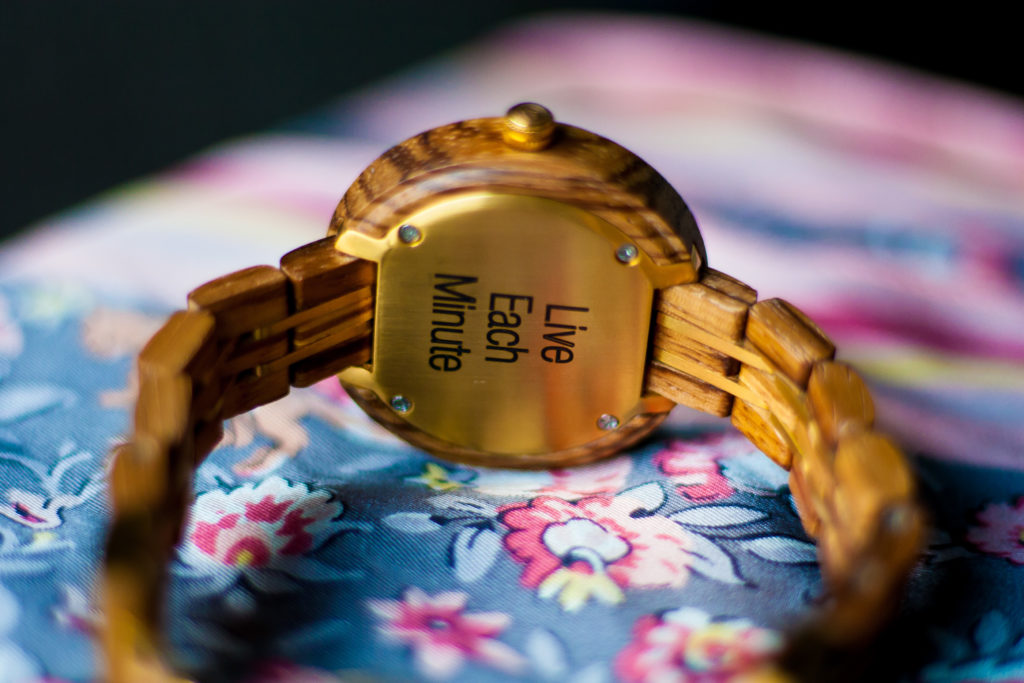 Now for the good stuff! JORD Watches and I are partnering on a GIVEAWAY and one lucky Later Ever After reader will win a $100 gift code towards a JORD Watch on their website.  While one person will win big, everyone who enters is a winner too, as you will receive a $25 off coupon code just for entering.  The contest ends on February 25, 2018 at 11:59pm and the winning codes will be valid until March 11, 2018.  Entering is easy, just click the link below.  
Want to get your hands on a unique minimalist watch immediately, you can find mens watches here and womens watches here.
Good luck to all and don't forget to Live Each Minute!