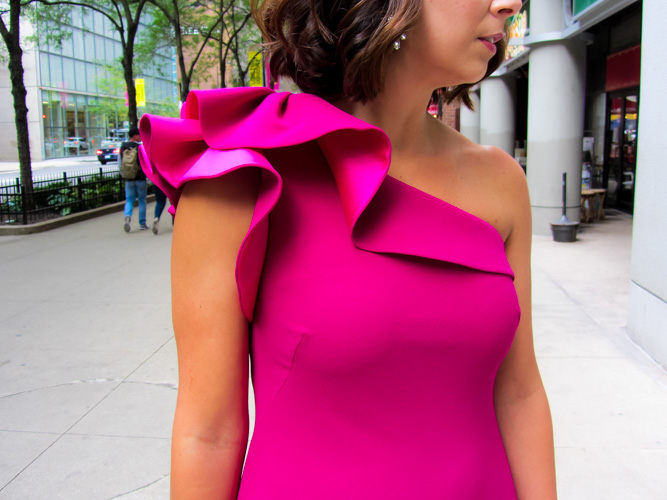 It's Black Tie season and I'm getting excited to get dressed up and celebrate for great causes that are near to my heart.  We kicked off the season by attending Gala of the Arts for Catholic Charities.  One of the perks of being a bit older is wanting and having a dedicated budget line item for charity events.  Each year I set aside a dedicated amount of money that goes to charity events.  These events can be walks, food drives or black tie galas.  I love supporting the charities I've chosen and getting dressed up for the event is always an extra bonus and makes the event even more exciting.  
How does one dress for a black tie event?  Black tie typically means formal, for a man it means tuxedo, but for a woman it can mean different things. Traditionally it means a floor length gown, but being 2017 exceptions can be made.  Lets breakdown the options for looking your best at a black tie event.  
First up, the floor length gown option.  While it's an obvious choice, you have to make sure you do it right.  A floor length gown is tricky, especially if you are tall like me.  I'm 5'9 and wear a 3-4 inch heel typically when dressed up.  Ensuring the gown in the right length is critical.  I always bring my shoes with me when trying on dresses, this way I can make sure the length of the dress is perfect.  Floor length gowns are glamorous no matter what, but choosing a great color and fabric can really make the dress stand out. Black is classic and you can never go wrong with it, you can add classic jewelry like diamonds or pearls to finish the look.  Surprisingly lighter colors in floor length options are extremely dressy too. A shimmery silver, gold or pale pink can be worn all year long and look chic.  Add in beading, tasteful sequins or rich details and you will rock the dress and event.  I personally love jewel toned dresses, deep rich colors that pop always make for a glamorous look.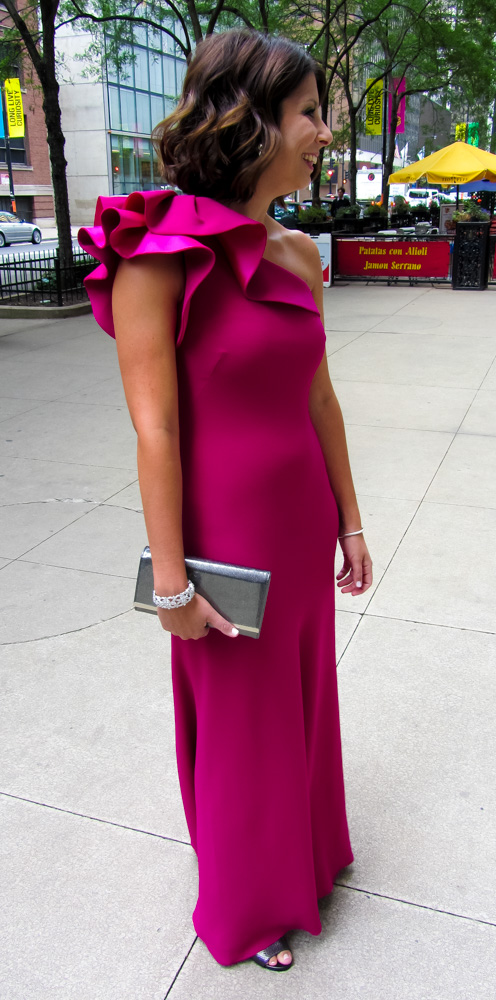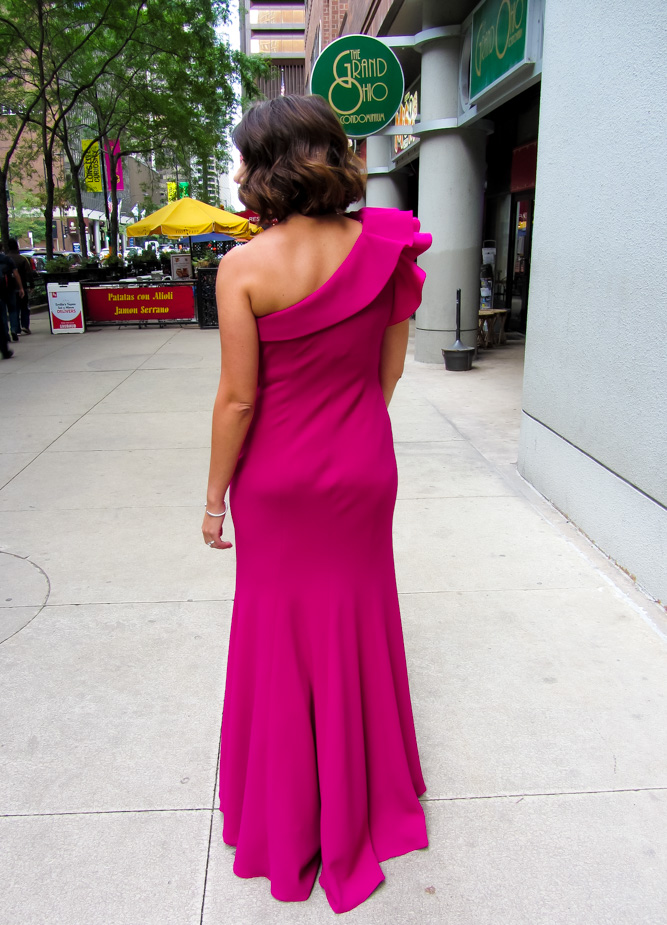 Second up is a short cocktail dress, which seems opposite of what you are going for at a formal event.  It's 2017 after all and any goes, which means wearing a cocktail dress to a black tie event will work.  I personally would steer clear of a traditional black cocktail dress, instead opt for deep jewel toned colors like turquoise, sapphire or  magenta in a satin or beaded option.  These rich colors will add depth to the dress and onlookers will quickly forget you are wearing a short dress.  I'd also opt for more fitted options vs. a loose or flowy in cocktail style dresses.  You will want to ensure that your dress still looks formal, so use judgement when picking it out.  You'll want to go for classic, chic and elegant, which you can accomplish in a cocktail dress.
No matter what length dress you pick you will want to make sure your accessories are equally as formal and eye catching.  I tend to stick with classic accessories which include large stud earrings, such as pearls or diamonds (faux diamonds), a simple dainty bracelet and if needed a small diamond necklace.  I take a less is more approach with my jewelry and let the dress do the talking.  I don't stop there though,  I select the perfect purse and shoe to round out the look.  Purses and shoes are items that can be collected over time.  When I see a good dress shoe or evening purse I buy it, whether I'm in the market for it or not.  I typically reserve these items for special occasions so they don't have daily wear and tear and last a bit longer.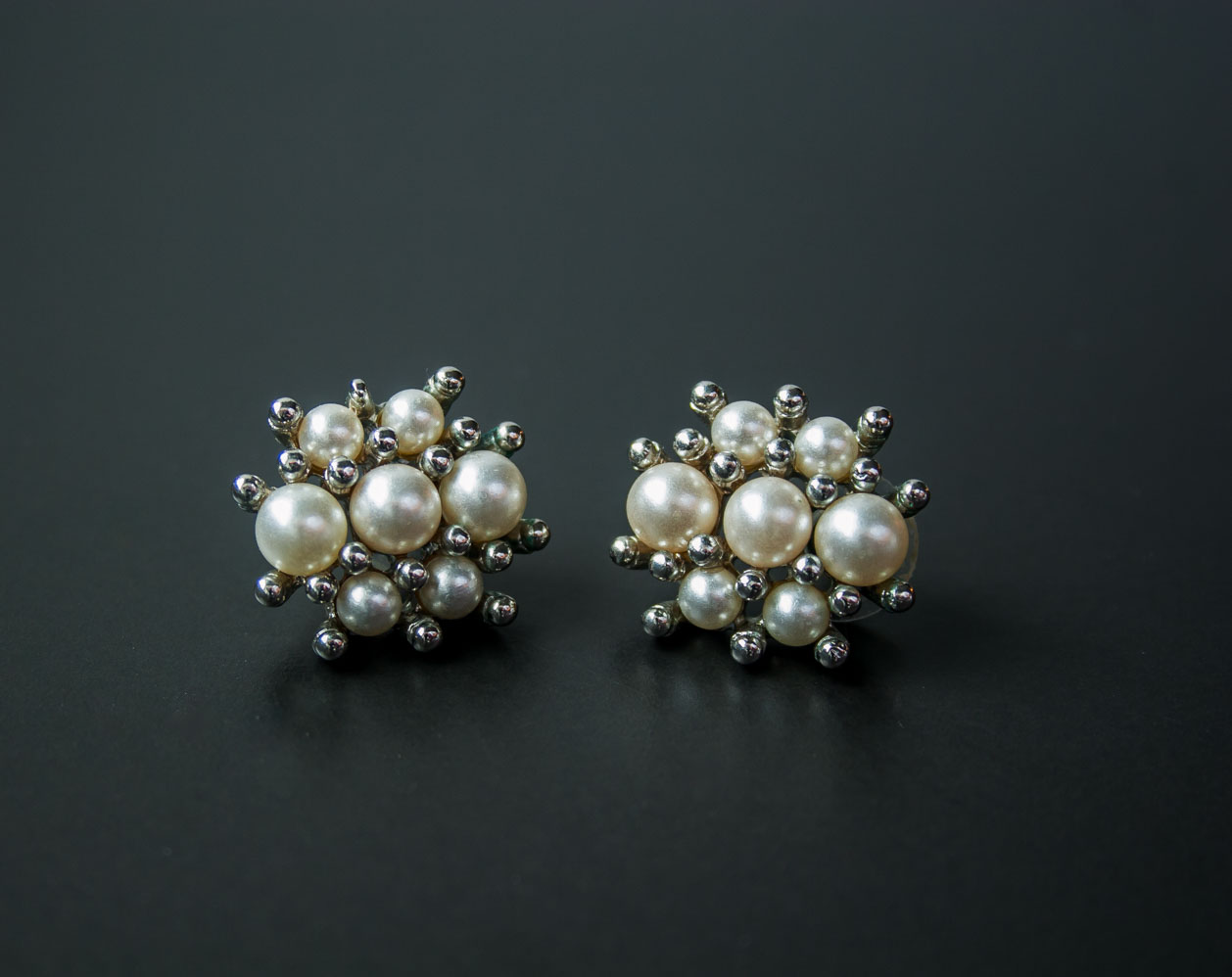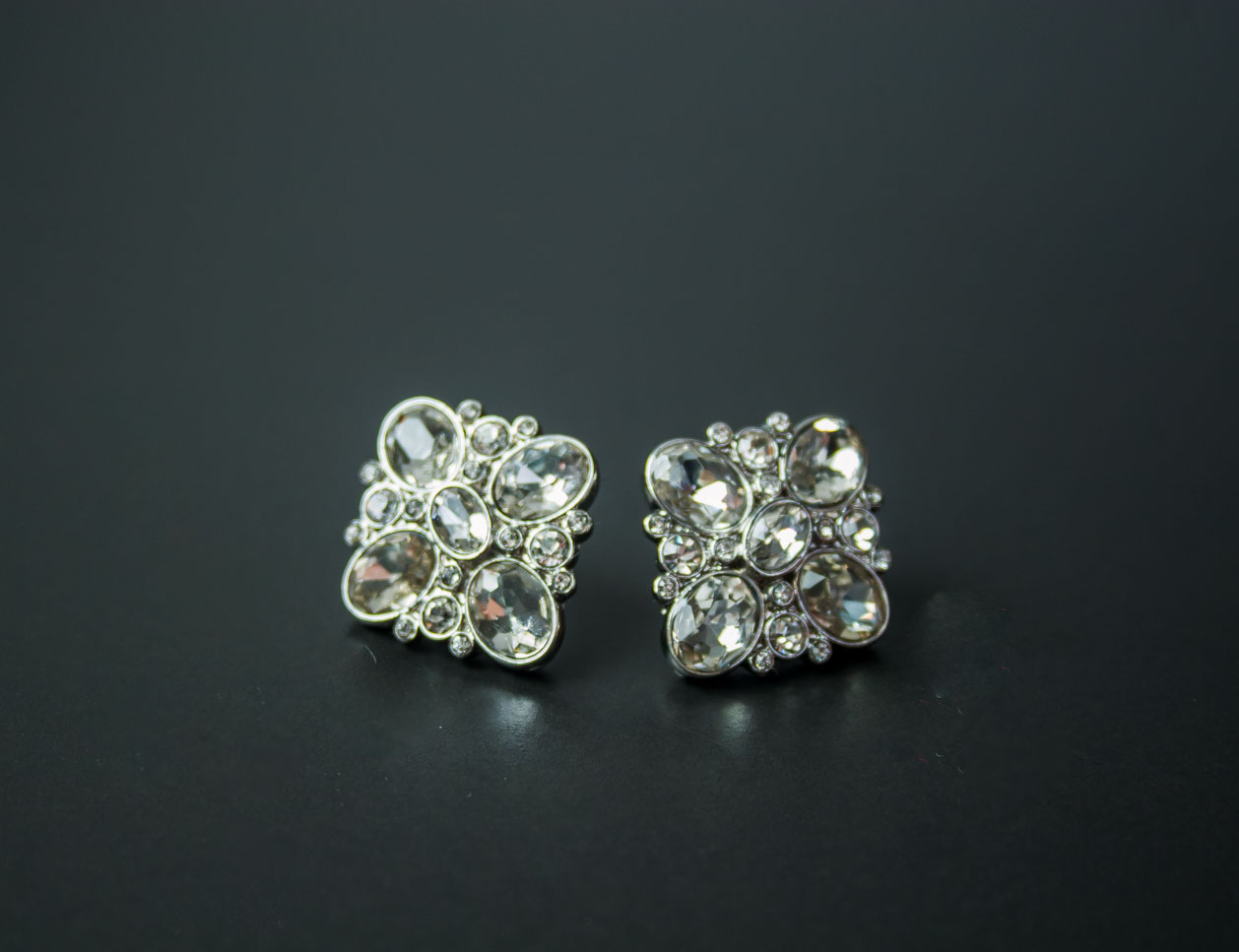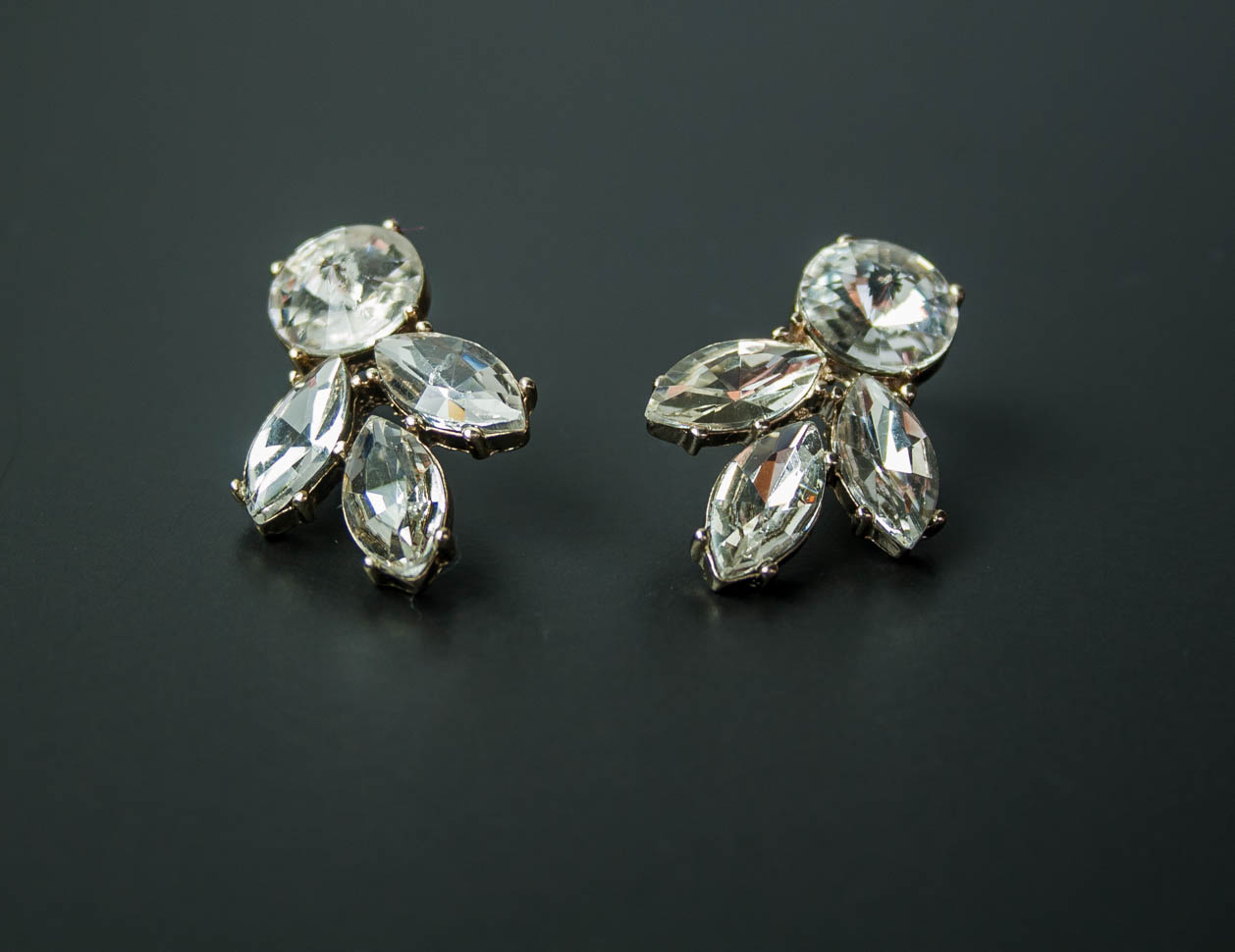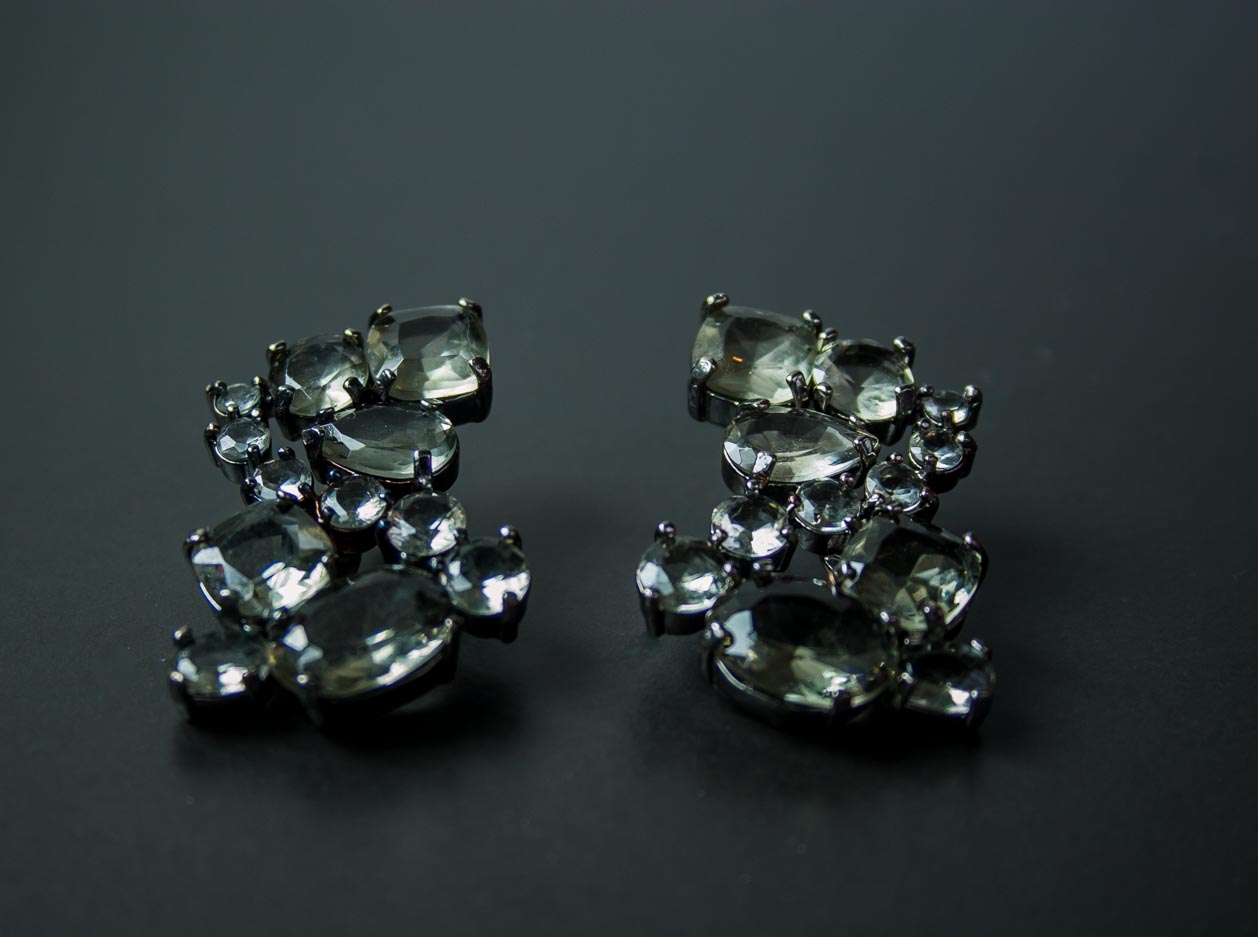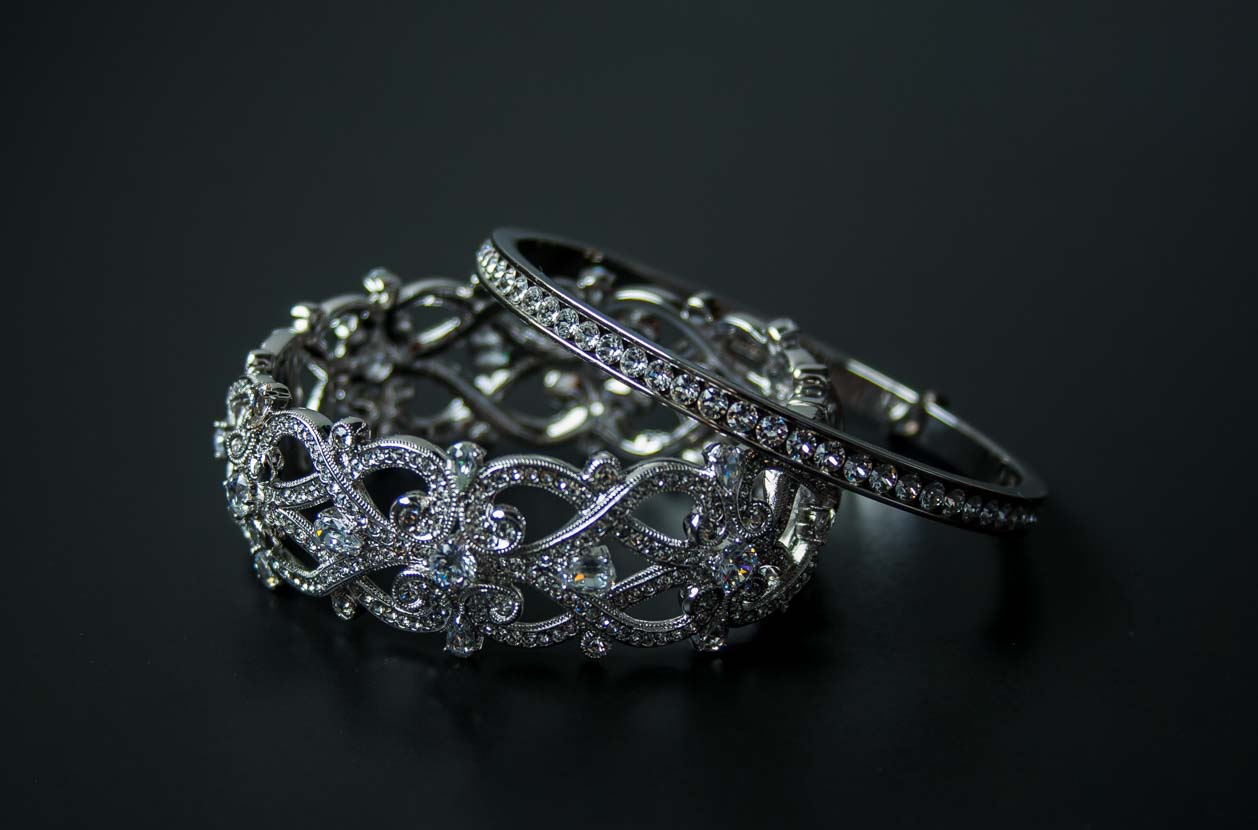 One of my biggest pet peeves is when women show up at a formal event without a proper evening purse.  You spent all that time putting together the perfect outfit and you aren't going to select the perfect purse.  Always have a go to evening purse or clutch on hand.   It's rather easy invest in a few good evening purses over the years and they will last forever.  I have a three go to purses; a black satin clutch with a jeweled snap closure, a silver sequined clutch and a white rhinestone beaded clutch.  These three options almost always go with any dress I wear. I've actually had these purses for years and bought two of them at Banana Republic, on super sale.  I did splurge on the white beaded clutch, but it was for my wedding so it's also sentimental.  Looking for a good evening bag can happen at any time, when you find something that is classic and you like it buy it, you will thank yourself later.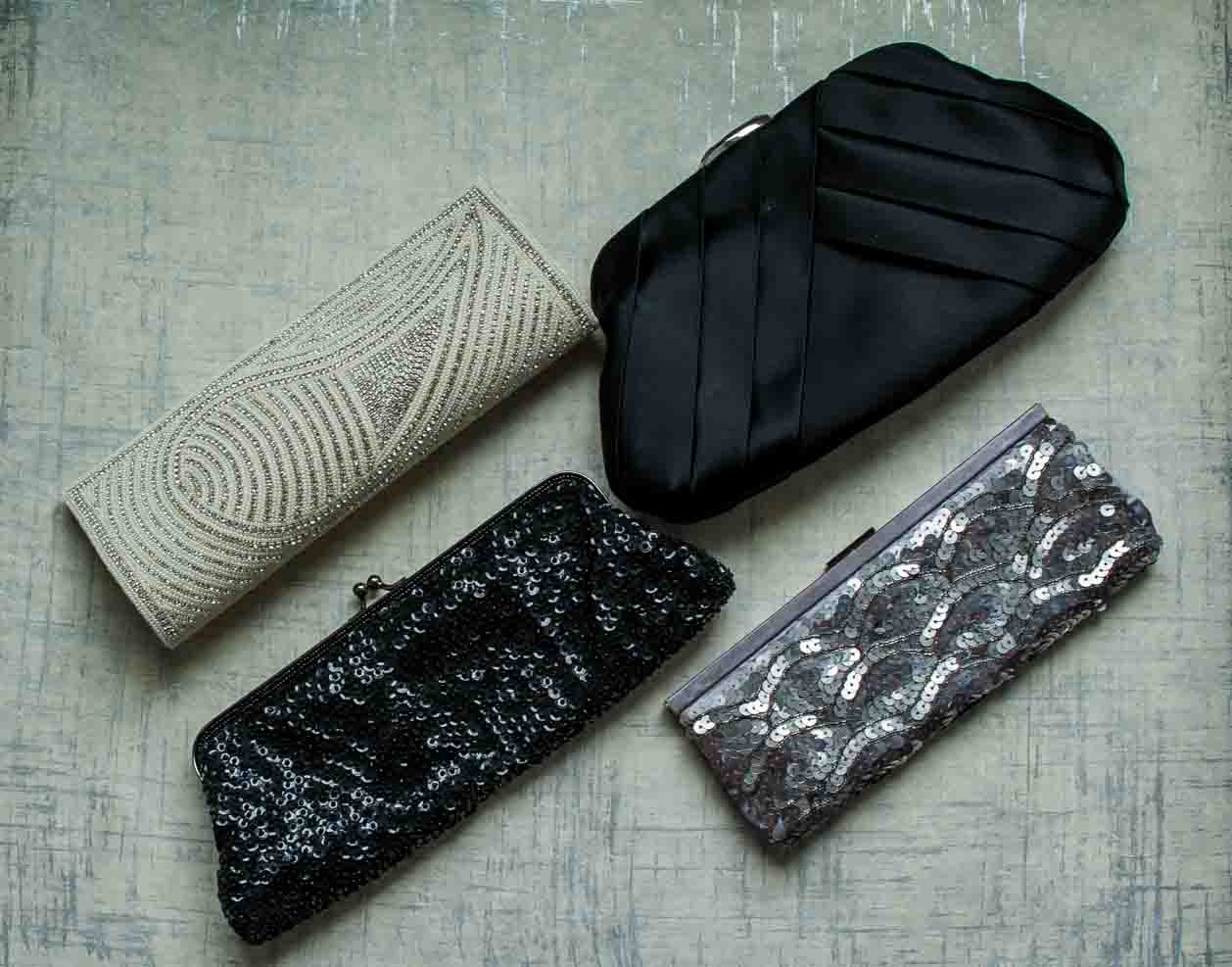 The same applies for shoes, I have a few go-to shoes in black and gray in a couple different styles.  Shoes are harder then purses, sometimes you need a peep toe while other times you need a strappy number.  Try to select shoes that are a bit more versatile, make sure they are semi comfortable and definitely make sure you can walk in them.  We've all been there we find the cutest shoes, but we can't walk in them.  Take it from an expert sometimes you need to forgo the cutest shoe to ensure you can walk in it, there will always be a shoe that satisfies looks and comfort.  And use the word comfort lightly though, it's ok to be a bit uncomfortable sometimes.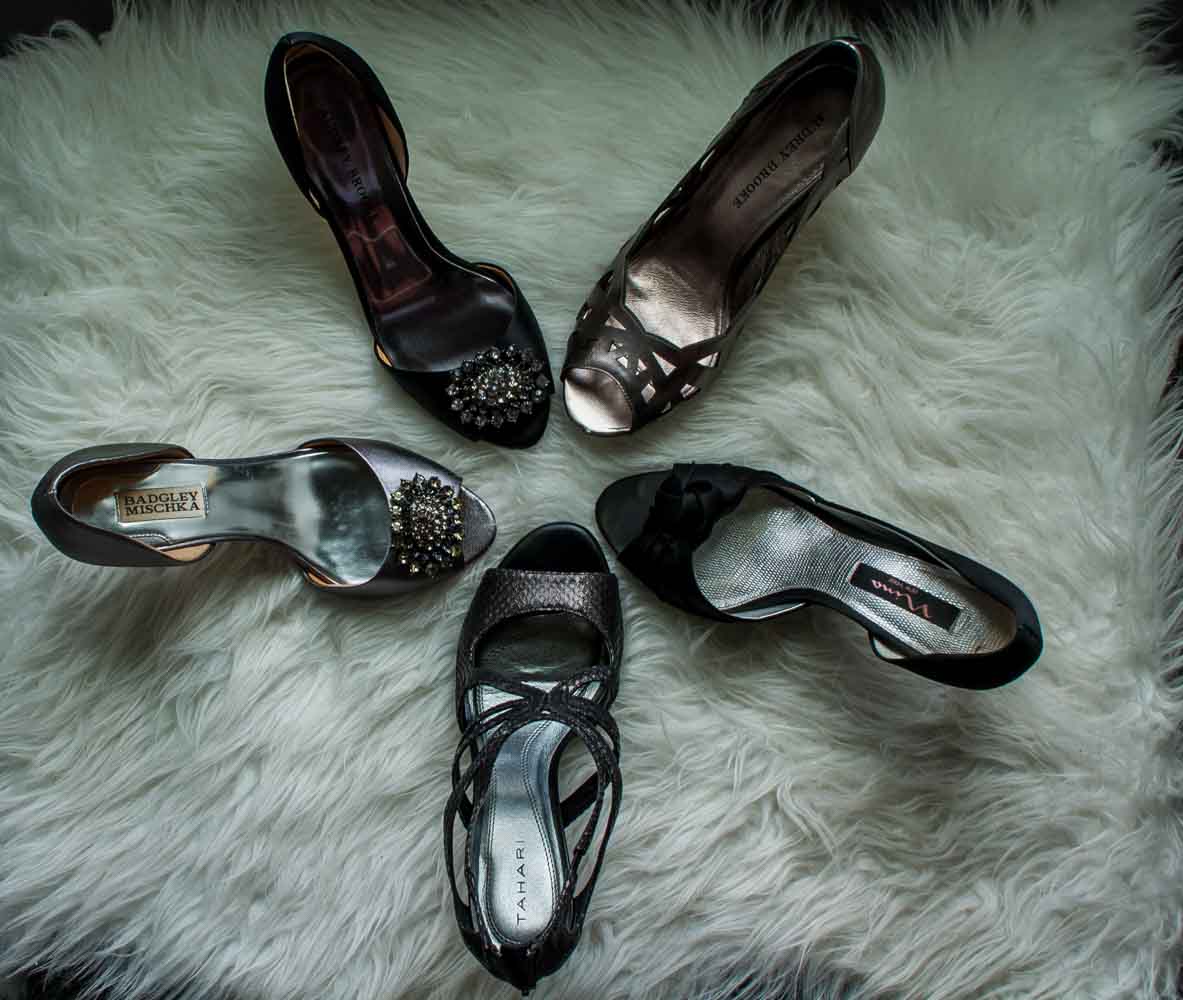 The final piece you need for your black tie outfit is the confidence, stand tall, be proud and rock whatever you have decided to wear.  Having the attitude to support your look is just as important as the look.  Also have fun, dressing up to support your favorite cause is always in fashion.
What events do you attend and what causes do you support?