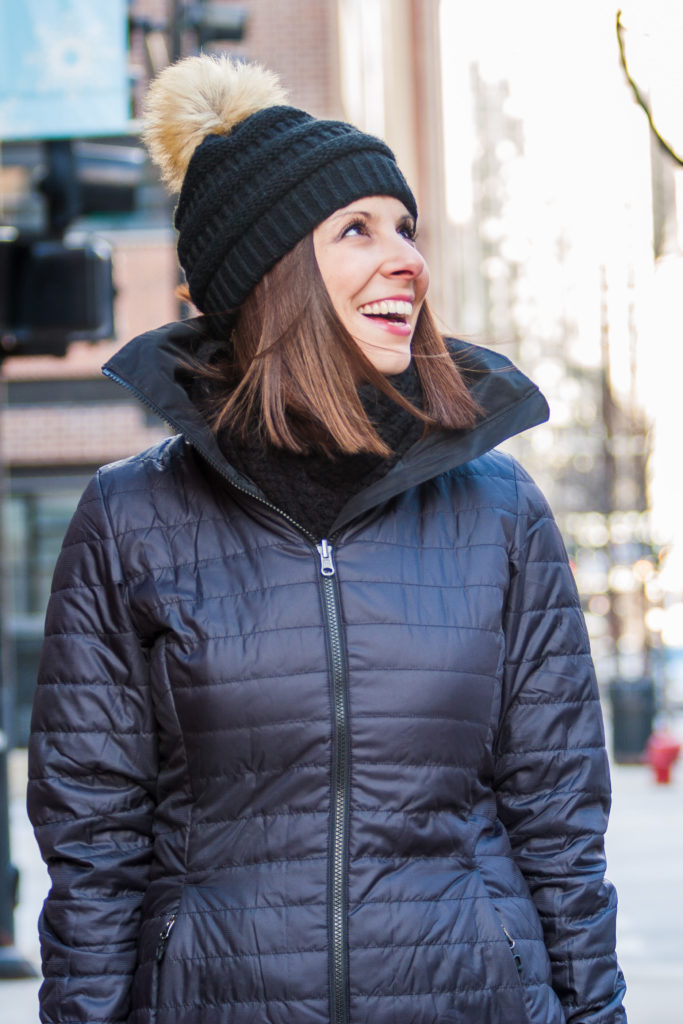 Have you heard of the winter blues?  It's when the days are long and it's always dark outside.   You get up in the morning and it's dark outside. You leave work and its dark outside. It's freezing out and you just want to sit at home and do nothing.  It feels like summer is a million years away and you will never  have some cocktails al fresco ever again.  That's the winter blues and we are in the thick of it!  
I promise one day soon it will stay light out after 4pm and you won't always have to wear a 1,000 layers to leave the house. Until then, you've got to mix things up to shake the blues.  Here are my top five ideas to get rid of the winter blues. And before I forget, you can also beat the blues by following my Instagram and Pinterest pages as well!
Pick Up a New Indoor Hobby
Don't want to go outside? Then stay in and cook or bake something.  Winter is a great time to get that recipe out you've been wanting to try and make it happen.  Maybe it's a longer recipe that you don't want to tackle after a long day of work.  Crack open a bottle of wine on a Saturday and get into the kitchen. Whether you are cooking for yourself, or for your friends and family, test it out on the weekend when you have more time.  I recently tackled blueberry hand pies and I surprised myself at how good it tasted! You can grab the recipe on my Pinterest page. Or maybe a good, hearty winter soup.
Read, Read, Read
I always say if I had more time in the day I would read more.  Well winter is a great time to start that habit.  Pick up a new book on a cold afternoon, grab a cup of tea and start reading.  Here are a few books on my 2018 reading list. 
Organize Your House
Indoor projects are great for cold winter days.  I like to reorganize my closet every winter.  It's a good way to clear out clothes I haven't worn in years.  I also take the time to sell my clothes on Poshmark. It's a great way to make a little extra money.  There's also no better feeling then a clean and organized closet.  And that extra money can go towards your new key piece.
Plan a Trip
Winter is the perfect time to plan a summer vacation.  Figuring out where you want to go could take a while, and in the winter you have more time to do the research.  Once you select the place,  you can then look at hotels, figure out travel logistics, and plan fun activities for the trip.  You can also start to save for the trip and get a count down going.  I'm still dreaming about our mini Tour de France…I'd love to go back.  Check out my travel guides from that trip here, here and here to get you in the mood.
Work Out
Dreaming of summer and drinking cocktails on the rooftops in town?  Wouldn't it be nice to be totally in shape while doing all of that?  Start now and you will be.  I know it's hard to get motivated to do anything in the winter, but dreaming of that cute dress and killer arms to go with it will get you motivated.  Check out my workout routine to get inspired. 
As you can see, winter can actually be fun!  By the time summer rolls around you will have mastered a recipe, be gearing up for an awesome trip and looking toned up for it.  Winter can be hard to deal with, but if you find fun activities to keep your mind and body occupied you will get through it.
What secrets do you guys have to beat the winter blues?